Have you ever wanted to add a touch of elegance to your clothing? Silk scarves are the perfect accessory for any occasion, from city, or country to travel. With its luxurious softness and chic appeal, it is the perfect way to decorate any coat. Let's take a closer look at why this accessory is so popular.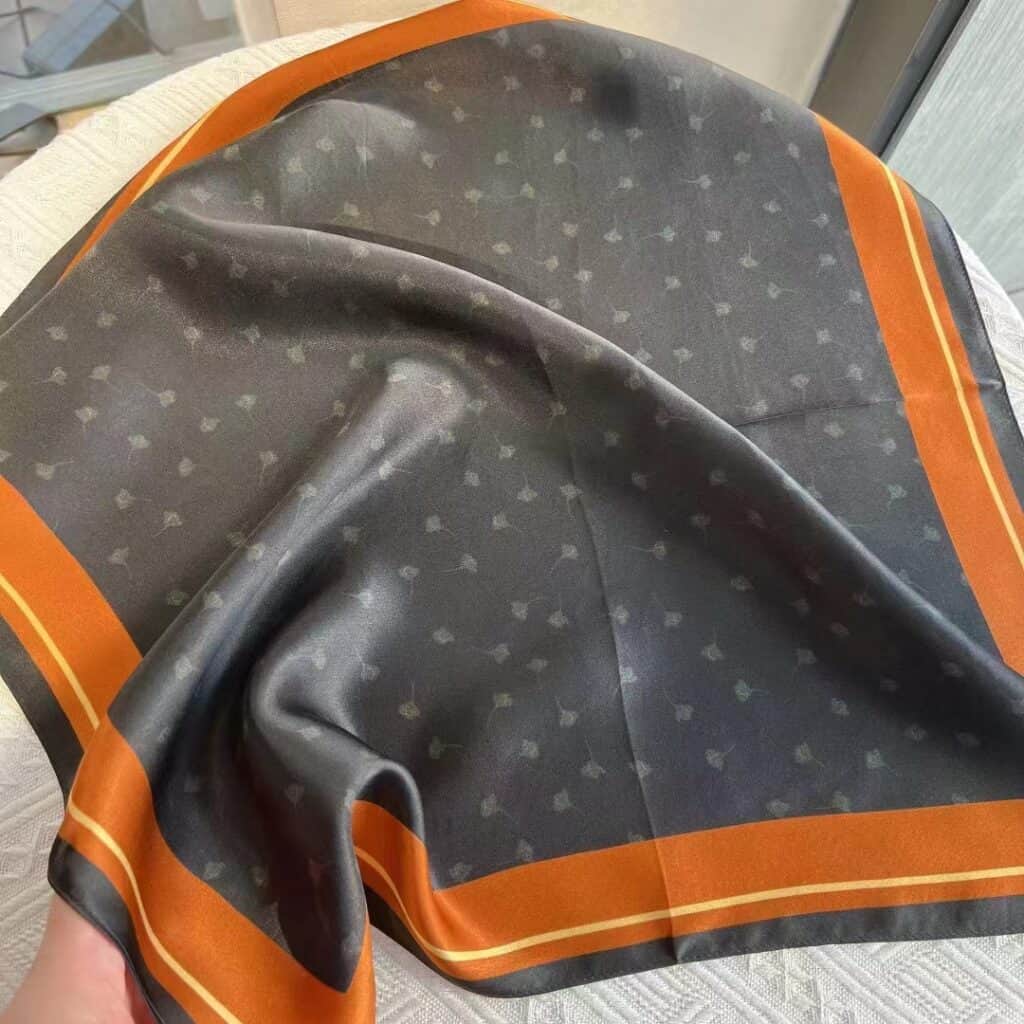 The versatility of silk scarves
Silk scarves are an incredible variety of accessories and can be used with almost any costume. Whether you are wearing a dress or jeans, there is a style of scarf that can enhance your image. They come in various sizes, shapes, colors, and patterns. From solid colors to polka dots, from flowers to Paisley patterns, everyone has their own choice. In addition, they can be worn in many ways for example, as a tie or turban-so you can change your shape as you want without having to buy multiple pieces.
The practicality of silk scarves
In addition to the appeal of fashion, silk scarves are also very practical in protecting oneself from external influences. For example, if it's cold outside, but you don't want to wear an extra layer of clothes so as not to get too hot in the house or office building in the future, just hang a scarf around your neck. Its warmth will keep you comfortable while still looking fashionable, and you won't feel stuffy indoors. When going out on bright days, it can also protect your skin from sunburn and help prevent wind chills when traveling in cold climates.
The quality of silk scarves
Since ancient times, humans have been using silk due to its natural beauty and durability. Silk is known for its softness and strength. In warmer climates, when wearing it outdoors, it can bring a sense of ventilation to any clothes. This makes it ideal for daily use.
Summary.
Whether you are looking for an item that provides a fashion-forward style, or a more practical item that protects yourself from the outside world outdoors (or both!), silk scarves can meet your requirements! They have versatility and luxurious softness. Because of their versatility and luxurious softness combined with their overall quality structure; these items become the best complement to any wardrobe. Whether it's decorating a simple coat or creating a brand new look with your favorite fabric, incorporating silk scarves into your wardrobe will bring some extra elegance to your life.
Make your own custom scarf, https://tiecoco.com/printed-scarves/