When purchasing ties, you often encounter problems such as irregular logos.
That's right, the middle logo is also the most difficult part of all tie craftsmanship. It has extremely high requirements for cutting, ironing, and hand-sewing. We have 15+ years of experience, and the workers have a lot of practice and summary in these details to ensure that every tie is perfect.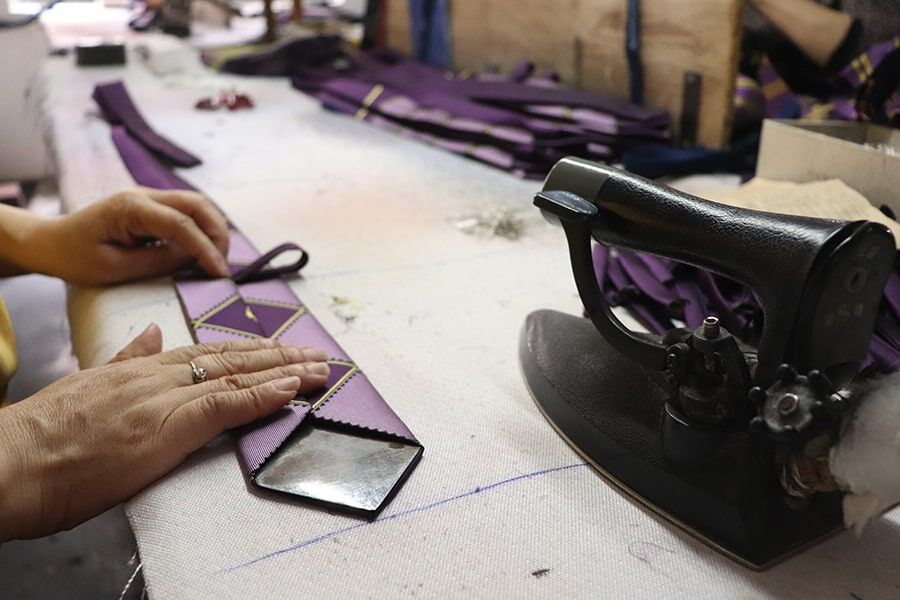 If you want to source ties with guaranteed quality at a reasonable price, please see more ties https://tiecoco.com/custom-neckties/. They are all handmade to ensure that each one is perfect.
More and more businesses have chosen TIECOCO to customize ties. We have a variety of colors and styles for you to choose from. https://tiecoco.com/silk-tie-polyester-tie-swatch-2/
What you get are the products that can stand the test.