If you are an Amazon necktie seller, you know that customer reviews are important. They can make your business successful or fail. So, what should you do to get buyers to leave good reviews? How can you turn a bad review into five-star praise? In this blog post, we will tell you how to crack the password knowledge about ties!
1. Amazon is the world's largest online retailer.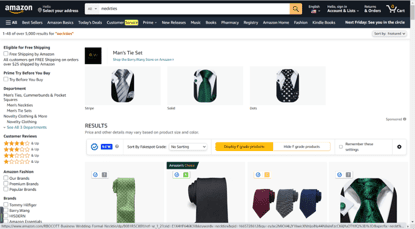 They sell everything from books to groceries to clothes, including ties.
If you want to be a successful Amazon tie seller, then you need to understand the importance of reviews. Reviews are things that customers use to make purchase decisions. If you have good reviews, then people will buy your tie. This will show potential buyers that your tie is worth their money.
2. Amazon customers have a great say and influence on the company's performance.
Customer reviews are one of the most important factors for Amazon when considering product sales.
In other words, if you want your tie to increase sales on Amazon, then you need to have good reviews.
In order to get good reviews, you can do a few things.
The first thing, you can make sure that your tie is of good quality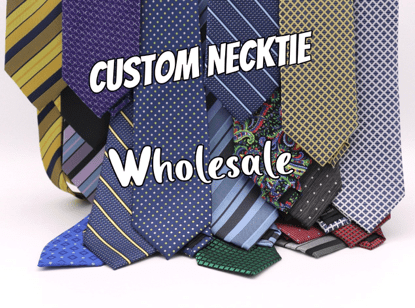 This is the most important thing you can do to get praise. If the quality of your tie is not good, then people will not bother to leave comments.
The second thing
is you can provide a discount for the person who left the comment.
This will motivate people to leave comments and hope they can leave positive comments.
The third thing, you can respond to negative comments.
This shows that you are taking the time to listen to your customers and you care about their opinions.
3. Negative reviews can have a significant impact on product sales.
A negative comment will make you lose sales.
This is because potential buyers will see negative reviews, and they will reduce the possibility of buying your tie.
Therefore, when you get a negative comment, it is important to take action.
4. Positive reviews can help promote sales and encourage others to buy products.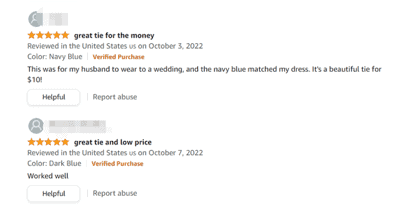 Positive reviews are great because they can help increase sales.
When people see positive reviews, they will be more likely to buy your tie.
In addition, positive reviews can also encourage others to leave positive reviews.
This is because when people see that other people have a good experience with your product, they themselves will be more likely to leave positive comments.
5. Amazon takes customer feedback seriously and uses it to improve products and services.
When you take the time to understand why others leave bad reviews, then work hard to improve your product or service. Not only will customers be happy, and Amazon will also see that you are taking their feedback seriously.
As can be seen from customer reviews, quality is the most concerning point of customers.
There are mainly the following 4 points:
Tie size
Generally speaking, for men who are about 6 feet tall, a tie length between 58 and 60 inches is ideal. If your height is short, then the tie should be about two inches shorter than your height. If you are more than six feet tall, you need a longer tie, about 62 or 63 inches.
When it comes to choosing a tie width, there are a few things to keep in mind.
First, consider the occasion. 
A wider tie is more suitable for formal occasions, while a narrower tie is more suitable for leisure activities.
Second, consider your personal style.
If your dress tends to be conservative, a wider tie will be more appropriate. On the contrary, if your dress style is more fashionable or avant-garde, a narrower tie will be more suitable.
Finally, consider the proportions of your body.
If you are a larger man, a wider tie will help balance your proportions. If you are a smaller man, a narrower tie will help avoid overwhelming your figure.
Craft
As a professional, it is important to be able to see the good and bad of tie craftsmanship. By observing the different aspects of a tie, you can understand its production level. Here are some things to note.
The size of the tie should be correct.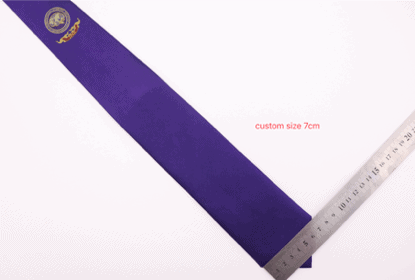 The suture should be straight, even, and tight.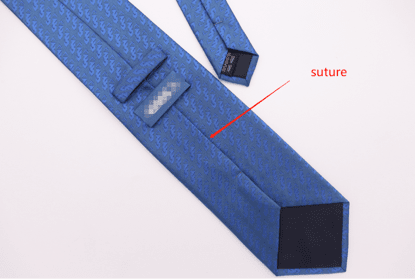 The fabric should lie flat without any wrinkles or stains.
The big head of the tie should be at an angle of 90 degrees.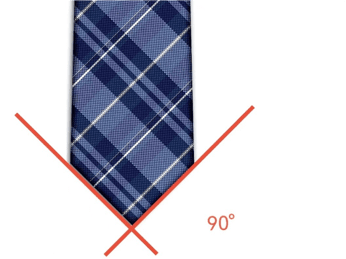 There should be no loose threads anywhere on the tie.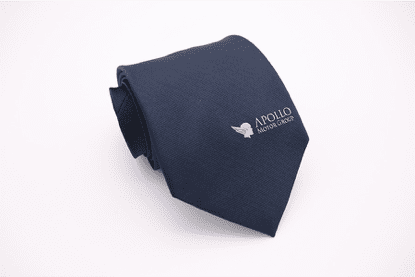 The label should be sewn firmly on it.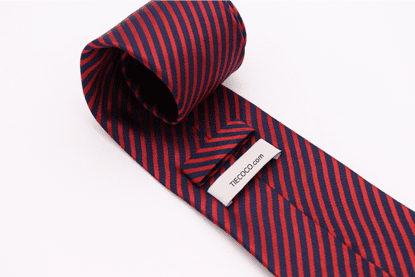 Fabric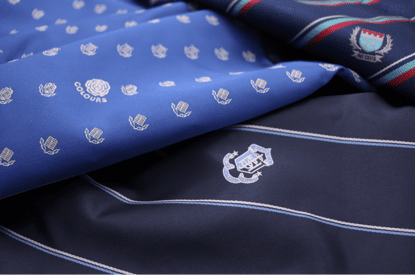 First, take a closer look at the fabric of the tie. If it is made of cheap materials, the tissue is loose and not tight, easy to crack, and not firm.
Woven jacquard fabrics are the most important tie fabrics.
The common ones are microfiber polyester woven fabrics and silk woven fabrics.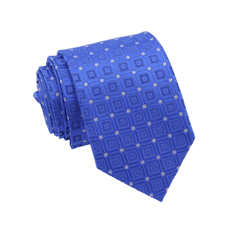 The second is printed fabrics.
The common ones are polyester-printed fabrics, silk-printed fabrics and cotton-printed fabrics.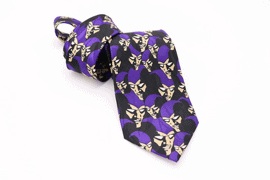 There are also knitted fabrics.
The common ones are polyester knitted fabrics, silk knitted fabrics, and cotton knitted fabrics.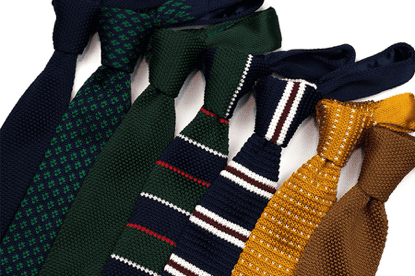 There are also some wool fabrics.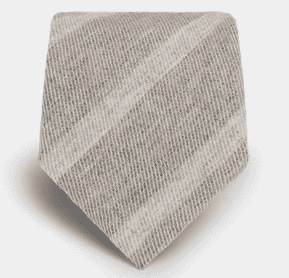 The choice of tie fabric should be determined according to the season, climate, and occasion of use. Generally speaking, wool ties are suitable for use in autumn and winter, while other ties are suitable for use in spring, summer, autumn, and winter.
A good tie should be made of high-quality fabrics that will make you look more professional and fashionable.
Packaging
So how to choose the packaging of the tie?
The most common packaging purchased from tie manufacturers is a clear poly bag. It can keep the tie flat, and wrinkle-free, take up no space and save packaging costs and transportation costs.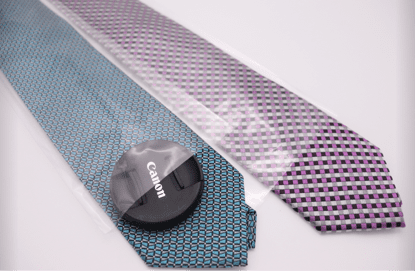 When choosing the retail packaging of a tie, there are several things to consider.
The first is the type of tie. If you are selling silk ties, you will want to choose packaging that protects fragile fabrics.
The second is the price of the tie. If you sell high-end ties, you will want to choose packaging that reflects the quality of the product.
The third is your sales target. If you are selling ties to corporate customers, you will want to choose professional and stylish packaging. The good news is that there are many options when it comes to tie packaging. You can choose from a variety of materials. The most popular are paper and leather.
More importantly, choose packaging that reflects the quality and brand of your product. Packaging with the brand logo can be customized to not only improve quality but also promote the brand.
You can also choose from a variety of colors. Black, white, and navy blue are all mainstream colors, simple and atmospheric.
And you can even choose from various shapes. Square boxes, envelope boxes, cylindrical boxes, etc.
But the most important thing is to choose packaging that protects your product, improves the quality, and makes the packaging easy for your customers to open and carry.

Figure out the tie knowledge, and make customers feel worth the money. Cracked the password that won five-star praise.